A Message from Richards, Layton & Finger: COVID-19 Update
March 16, 2020
Firm News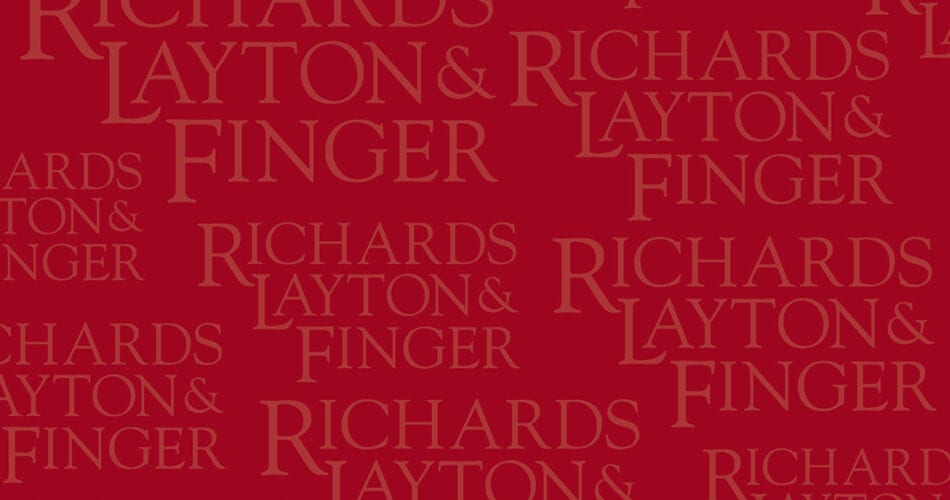 To our clients, co-counsel, and other friends,
As the coronavirus outbreak unfolds, our priority is to continue to provide world-class client service while protecting the health and safety of our employees and their families.
Our lawyers and staff are fully equipped to work remotely in the event of an office closure or other disruption, allowing us to maintain operations seamlessly. Accordingly, we have taken the decision to close our office for regular business and to work remotely effective immediately, until further notice.
We continue to follow guidelines provided by government and medical officials to minimize the risk to our clients, our employees, and their families, and will update this page regularly as the situation evolves.
We are confident that, together, we will meet the challenges ahead.
Best,
Doneene K. Damon
President, Richards, Layton & Finger
---
COVID-19 Client Update Resource Center