Doneene Damon Named One of Delaware's Top 40 Women in Business
December 1, 2021
Firm News| Corporate Trust & Agency Services| Structured Finance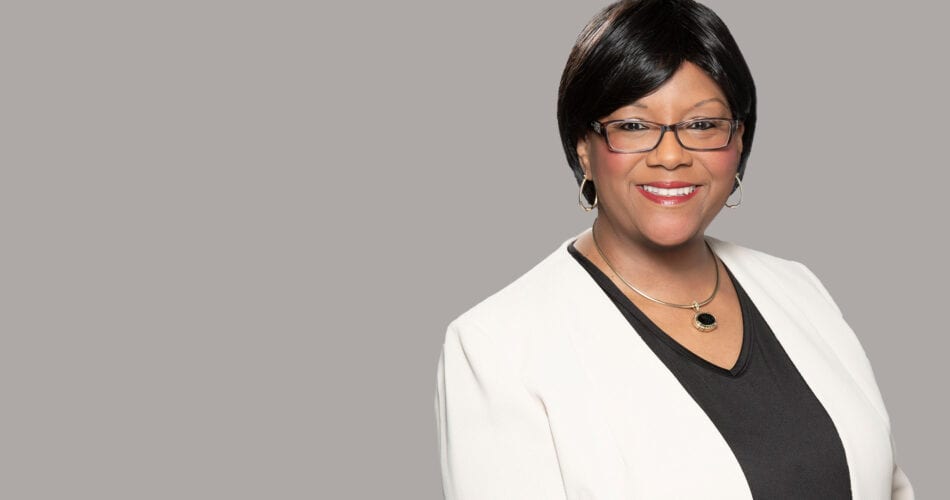 WILMINGTON, Delaware (December 1, 2021) – Doneene Damon, president of Richards, Layton & Finger, Delaware's largest law firm, has been named among Delaware's Top 40 Women in Business by Delaware Today magazine.  The magazine's Top 40 list recognizes the accomplishments of the state's most dynamic female business leaders.
Doneene's leadership within Richards, Layton & Finger, the legal profession, and the community at large sets the standard for community involvement and professional excellence.  In addition to serving as Richards Layton's president, she is co-chair of the firm's Business Department and chair of the Corporate Trust and Agency Services Group.  Doneene focuses her legal practice on the use of Delaware and New York trusts in a wide range of commercial transactions, and represents banks and trust companies in connection with their trust and agency services under Delaware and New York law.
Doneene has held numerous leadership positions in the American Bar Association, the Delaware State Bar Association, and other legal organizations, and serves on several boards, including the Delaware Prosperity Partnership, the Forum of Executive Women, Temple University Beasley School of Law, and Saint Joseph's University Haub School of Business.  She is currently the chair of the board of directors of Christiana Care Health System.
A vigorous advocate for diversity and a driving force in the community, in 2021 alone Doneene was named among the Philadelphia Business Journal's Diversity Leaders in Business, the News Journal's Most Influential Delawareans, Savoy Magazine's Most Influential Black Lawyers, and a Women, Influence & Power in Law Managing Partner of the Year.
About Richards, Layton & Finger
Delaware's largest law firm and one of its oldest, Richards, Layton & Finger helps sophisticated clients navigate complex issues and the intricacies of Delaware law. We advise global companies, business partnerships, leading financial institutions, local businesses, and individuals across a wide range of practices, including corporate law, alternative entities, commercial law, bankruptcy and restructuring, and litigation.