Victory Against a Claim of Patent Infringement
May 10, 2023
Firm News| Intellectual Property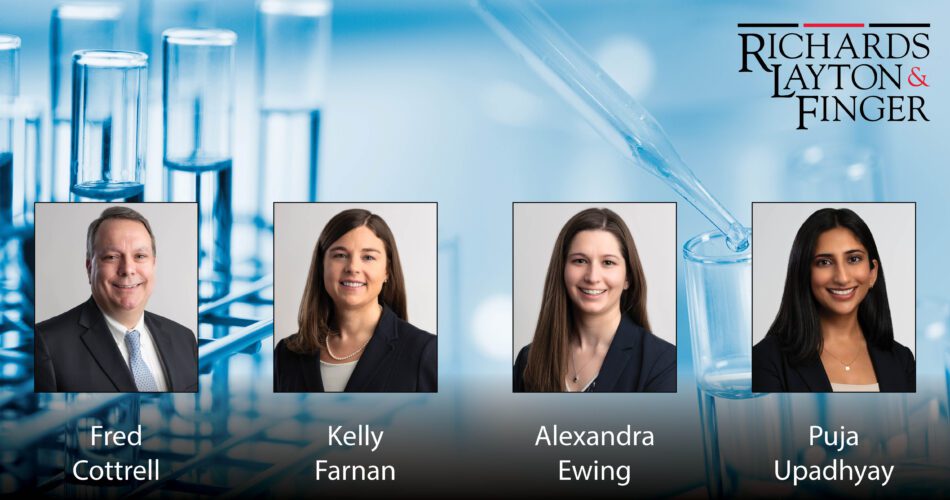 WILMINGTON, Delaware (May 10, 2023) – Richards, Layton & Finger, along with co-counsel WilmerHale, secured a victory for clients Gilead Sciences, Inc. and Gilead Sciences Ireland UC against a potential billion-dollar U.S. government claim of infringement of patents covering prophylactic protocols.
The government contended that Gilead infringed three U.S. patents in connection with the biopharmaceutical company's development of a drug to help prevent HIV infection. The federal jury in Delaware — on May 9, 2023, following a five-day trial — returned a verdict of non-infringement and invalidity of the government-owned patents in less than three hours.
The Richards Layton team on the case, U.S. v. Gilead Sciences Inc. et al., case number 1:19-cv-02103, in the U.S. District Court for the District of Delaware, included directors Fred Cottrell and Kelly Farnan, and associates Alexandra Ewing and Puja Upadhyay.
About Richards, Layton & Finger
Delaware's largest law firm and one of its oldest, Richards, Layton & Finger helps sophisticated clients navigate complex issues and the intricacies of Delaware law. We advise global companies, business partnerships, leading financial institutions, local businesses, and individuals across a wide range of practices, including corporate law, alternative entities, commercial law, bankruptcy and restructuring, and litigation.