Former Delaware U.S. Bankruptcy Court Judge Kevin Gross Joins Richards, Layton & Finger
March 13, 2020
Firm News| Bankruptcy & Corporate Restructuring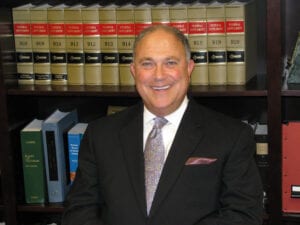 WILMINGTON, Delaware (March 13, 2020) – Richards, Layton & Finger is proud to announce that former Delaware U.S Bankruptcy Court Judge Kevin Gross will be joining the firm on April 1, 2020, as a director in the Bankruptcy & Corporate Restructuring practice. The move brings one of the bankruptcy court's most admired jurists to one of Delaware's largest and most active bankruptcy practices.
"We are thrilled that Judge Gross has chosen our firm for the next chapter in his celebrated career," said Doneene Damon, president of Richards, Layton & Finger. "His knowledge and experience will allow us to offer exciting new services to both our clients and our co-counsel."
A Delaware native, Judge Gross was admitted to the Delaware bar in 1978. Over the years he developed a substantial chapter 11 practice and was invested as a judge on the preeminent Delaware Bankruptcy Court in March 2006. While on the Delaware Bankruptcy Court, Judge Gross presided over some of the highest-profile reorganizations in the country, including Nortel Networks Inc.'s eight-year, $7 billion chapter 11 case, confirmed in 2017, as well as the Los Angeles Dodgers' reorganization and $2 billion sale, confirmed in 2012. During his tenure on the Bench, Judge Gross also developed a national reputation as a mediator of choice to help resolve some of the most complex of all chapter 11 cases.
When he joins Richards, Layton & Finger, Judge Gross will be available to continue his practice of serving as a mediator in chapter 11 cases, including plan mediations and other complex and high-stakes mediations. He also will be available to serve as an examiner in chapter 11 cases. In addition, Judge Gross will assist our restructuring clients in all aspects of chapter 11 matters, ranging from advising debtors, representing creditors' committees, and assisting on bankruptcy litigation matters.
About Richards, Layton & Finger
As Delaware's largest law firm and one of its oldest, Richards, Layton & Finger helps sophisticated clients navigate complex issues and the intricacies of Delaware law. Our bankruptcy team's thorough knowledge of Delaware's laws and local procedures is invaluable to both clients and co-counsel. We also advise global companies, business partnerships, leading financial institutions, local businesses, and individuals across a wide range of practices, including corporate law, alternative entities, commercial law, and litigation.