"Gold Standard in Delaware. Super Sophisticated and Pragmatic."
June 9, 2022
Firm News| Commercial Litigation| Corporate & Chancery Litigation| Mergers & Acquisitions| Corporate Transactions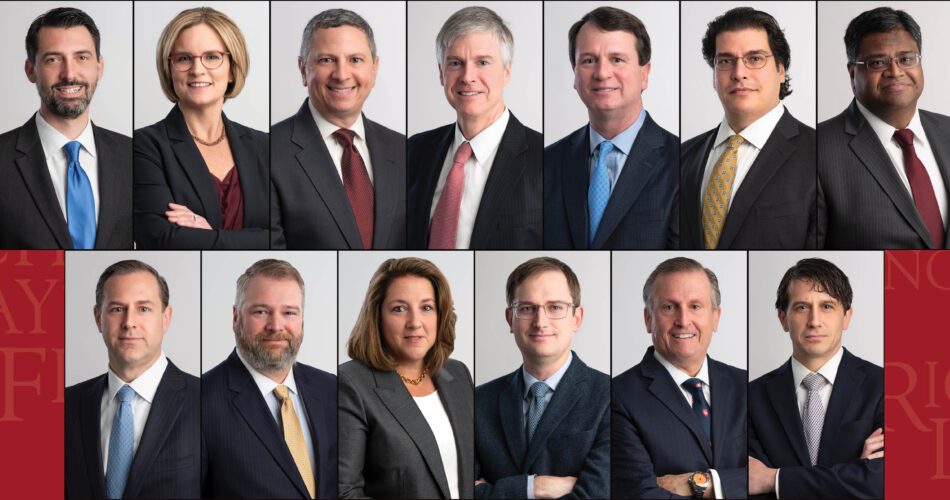 WILMINGTON, Delaware (June 9, 2022) – The Legal 500 has ranked Richards, Layton & Finger in the top tiers in two categories in its 2022 national rankings: tier 1 in Delaware Counsel and tier 2 in M&A Litigation: Defense.  Firm director Gregory Williams was again named in the prestigious Hall of Fame category, and Rudolf Koch, Srinivas Raju, and Blake Rohrbacher were ranked as Leading Lawyers.  The Legal 500 also recognized Robert Burns, Catherine Dearlove, Raymond DiCamillo, William Haubert, Bernard Kelley, Richard Rollo, Lisa Schmidt, Nathaniel Stuhlmiller, and John Mark Zeberkiewicz as key lawyers.
Richards Layton is the "gold standard in Delaware. Super sophisticated and pragmatic," reports The Legal 500. The firm's corporate litigators regularly handle complex litigation involving high stakes and novel issues of law, and our transactional attorneys provide strategic counseling in both ordinary and extraordinary transactions and on matters of corporate governance.  The firm's "deep, knowledgeable, responsive team" is "smart, creative, and expert," providing clients with world-class representation backed by "a tremendous understanding of the nuances of Delaware corporate law" (The Legal 500).
The Legal 500 assesses the strengths of law firms in over 150 jurisdictions across the world to provide an up-to-date report on the global legal market.  The guide chooses only the small number of U.S. firms that have a national presence and the proven ability to handle high-level work.
About Richards, Layton & Finger
Delaware's largest law firm and one of its oldest, Richards, Layton & Finger helps sophisticated clients navigate complex issues and the intricacies of Delaware law.  We advise global companies, business partnerships, leading financial institutions, local businesses, and individuals across a wide range of practices, including corporate law, alternative entities, commercial law, bankruptcy and restructuring, and litigation.