"As a member of the support staff, I feel valued. That's just to say that I feel appreciated and respected by RLF."
-RLF Administrative Assistant
"I appreciate how RLF supports and encourages volunteerism, always conscious of the community. I am inspired and overwhelmed by the generosity of my RLF family."
-RLF Administrative Assistant
Working at Richards Layton
Our professional staff plays an integral role in delivering the exceptional service that stands as the bedrock of our firm's reputation. We deeply value our professional staff and promote a welcoming, supportive environment that enables our employees to reach their professional and personal goals.
We look for extraordinary individuals with a track record of success and a commitment to the Delaware community.  For more information, please contact Admincareers@rlf.com.
quick facts
1
A diverse and engaging environment with professional development opportunities
2
The firm pays all health insurance premiums for you and your dependents
3
A friendly and family-oriented culture
4
A significant number of our employees have worked here for 25 years or more
5
Staff appreciation celebrations and activities
6
Wellness initiatives, including on-site flu shots and chair massages
7
On-site, state-of-the-art fitness center, open 24/7 and free to all employees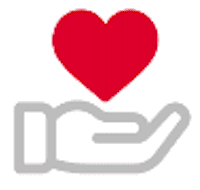 community service
Richards Layton's staff is truly dedicated to community service. Our staff organizes several donation drives every year, delivering school supplies, Thanksgiving dinners, holiday gifts, and more to those in need in our community. Staff members and attorneys serve hot lunches to the homeless and mentor low-income school children. We bring our family members to help at our annual Dr. Martin Luther King, Jr. Day of Service projects. And every year we celebrate our commitment to community service with a firm-wide event, featuring an award honoring one staff member's volunteer work.

Diversity & Inclusion
From our senior leaders to the newest members of our staff, diversity is our strength. The firm's president is the first African American to lead a major Delaware law firm, and women are well represented in leadership roles throughout the firm. We embrace the extraordinary diversity of our staff and we are committed to advancing it—in fact, diverse individuals hold many prominent positions within the firm's professional staff. Richards Layton knows that talent comes in every form, and we continue to promote diversity at every level of our firm and the legal profession.