Delaware Laws & Programs Affecting Business – 2020 Edition
2020
Publication| Administrative Law| Alternative Dispute Resolution| Banking| Bankruptcy & Corporate Restructuring| Commercial Litigation| Commercial Transactions| Corporate & Chancery Litigation| Corporate Governance| Corporate Transactions| Corporate Trust & Agency Services| Energy| Environmental| Fiduciary Litigation| Insurance| Intellectual Property| Labor & Employment| Limited Liability Company & Partnership Advisory| Mergers & Acquisitions| Real Estate Services| Special Committees & Investigations| Structured Finance| Tax| Trusts & Estates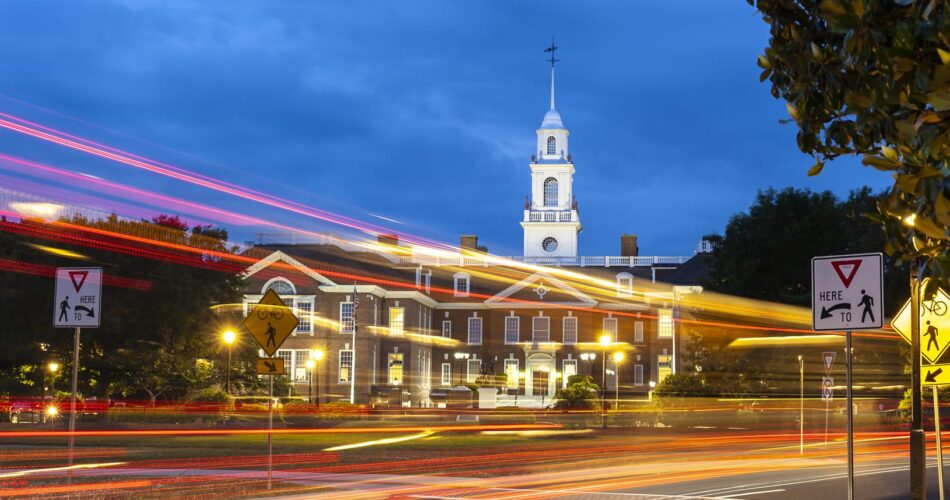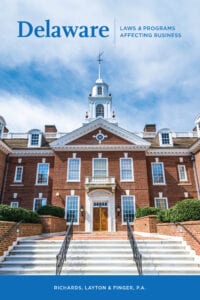 Delaware Laws & Programs Affecting Business presents an introduction to Delaware and an overview of the laws and programs relating to doing business in the State. Our economy is diverse, and our legal framework is intentionally crafted to foster robust business activity. Our widely copied business laws lead the nation in clarity and predictability.
Government in Delaware is committed to the active promotion of business and economic development in the State. The public and private sectors cooperate in this objective. Governmental incentive programs encourage business to build on Delaware's substantial existing industrial and commercial base.
The information in this guide is presented generally and does not constitute legal, tax, or financial advice on any matter. We have not undertaken to review federal laws or the federal regulatory environment,which are applicable equally in the various states. We do, however, address in this guide the Delaware laws and programs of interest to the conduct of business. Specific inquiries should always be referred to appropriate professionals.